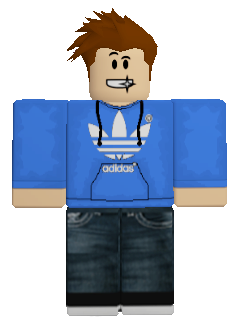 Tony is one of the original characters in the Mad Murderer, and is a Tier 2 character in Mad Games. He is often confused with Paul.
Appearance
Tony is a white male with brown pointy hair, wears a blue Adidas hoodie, dark blue faded jeans, and black shoes with white soles. Tony has the "Shiny Teeth" face.
Trivia
Tony was deleted in the XMAS Update along with all other characters (except Rick, Gordon, Tom, Jack, and Axel).
Tony was added back in the Old Merge Update.