Ted is a tier 5 character card in Mad Games.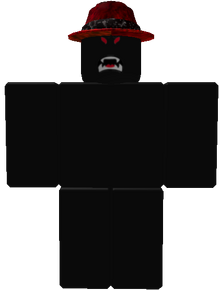 Appearance
Ted looked similar to Beast, but instead he wears Adurite Fedora with Black Iron Accent and his face is Beast Mode.
Trivia
Ted was created by testedman123456789, and along with Quentin and Jayden, were chosen players who spun the wheel 50+ times to have a character card based on their avatar.