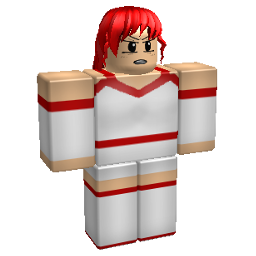 Skyler
is a craftable character in
Jury Rigging
.
Appearance
Skyler is a white female with red anime girl hair, a custom face, a white top with a red trim, and big white boots with a red trim. She also wears white armbands with a red trim.
Description
"Princess Skyler, leader of a group of ninjas. She feels extremely protective towards her friends, usually making quick decisions that might lead to unwanted results..." 
Voice
Skyler was voice acted by PrincessSkyler .