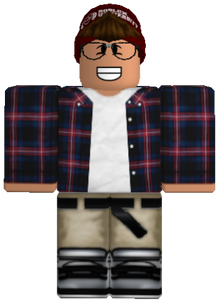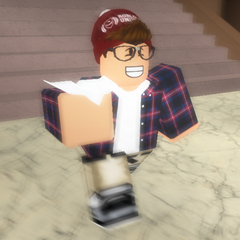 Basic Info
Ross is one of the newest character added to the Mad Murderer roster. Ross was a student at Roblox University. He caused Mischief so he can shoot his paper planes at the teachers.
Appearance
Ross is a tanned white male with a Roblox University beanie, Nerd Glasses, and brown hair, which has the exact same style as Hans' hair. He also wears a white shirt and a plaid jacket. He has cream colored pants, a belt, and white shoes. He has the Awkward... face.
Trivia
Despite his image intended for Mad Paintball, he was never added into the game. But he was in the Mad Paintball testing since he got voted as a paintballer.
His appearance and portrait likely means that he was intended to be a student.