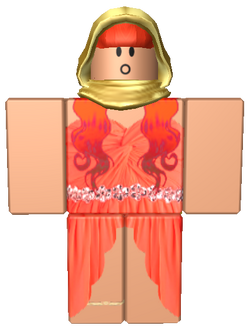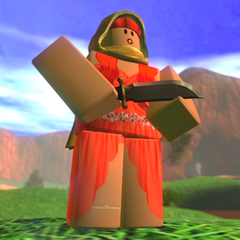 Standard Information
Rita is a character added in the 2014 Christmas update. Unlike the following characters (Red, Fabio, Chris, Jonas, Charlie, Joseph, and Greg), she is still a playable character in version 0.2.3.
Appearance
She is a light-skinned female with red hair. She wears a Golden Cloak Of Heroic Adventures, a silver waistband, a golden anklet, and a red dress. She appears not to be wearing shoes at all.
Trivia
Rita's hair mesh is scaled so that it fits tucked inside her hood, rather than poking out of her cape.