Oscar is a tier 3 character card in Mad Games.
He appears to be based off ejob, mainly known for voicing alexnewtron's Wheel of Fortune.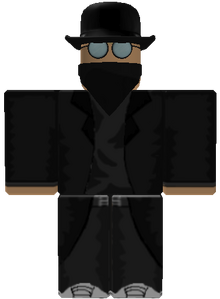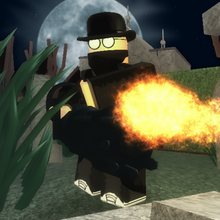 Appearance
Oscar wears a black trench coat with dark-gray slacks and a dark-grey undershirt. He wears a black bowler hat with "Secret Kid Wizard Glasses" and a "Bandit."
Trivia
Created by EthanGames1.
The character is based off ejob.
Oscar was originally meant to be a playable character in Mad Paintball.