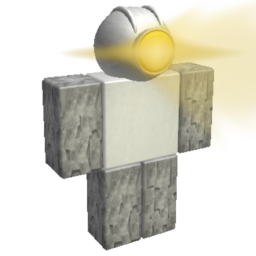 Lightness
is a secret character in
Jury Rigging
. He can be unlocked by owning
Full of Souls
badge.
Appearance
Lightness wears a white diving suit with camouflage pattern. His helmet emits light from the porthole, making it easier to explore dark areas of the map without equipping a flashlight. Overall, his appearance is based on the enemy appearing in the game Lightness.
Description
"The story tells he was a diver who was possessed by evil spirit, but died before the spirit had completed its task - rendering him two-layer ghost wearing a diving suit! Terrifying, isn't it?"
Voice
Lightness was voice acted by nettimato.