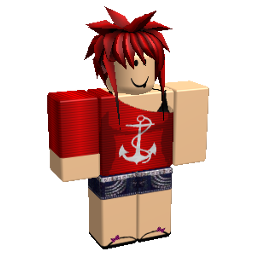 Lara
 is a craftable character in
Jury Rigging
. She also appears in
The Mad Murderer
and in
Mad Games
.
Appearance
Lara is a white female with a Red Cartoon Hair as hat, the Silly Fun Face, Red Shirt with White Anchor and Short Jeans.
Description
"Lara is the easily frightened and wimpy but belowed little sister of Julie. She often wants to cling to anyone braver than her, such as Nemo."
Voice
Lara was voice acted by DetonatedSilver.