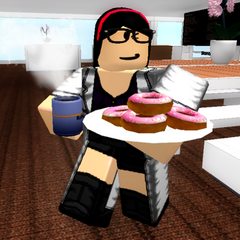 Jessi is one of the most recent character in the Mad Murderer, and is a Tier 1 character in Mad Games.
Appearance
Jessi has black hair with a red headband, and the Hipster Glasses. She wears a white trench coat, a purple shirt with golden buttons, black shorts and black boots.
Trivia
She was created by TwoMindedMusic, but the model was published on account of Tickity14.