Jayden is a Tier 5 character card appearing in Mad Games.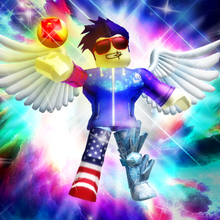 Trivia
Jayden, along with Ted and Quentin, were chosen players who spun the wheel 50+ times to have a character card based on their avatar.
This character card is based off of 'jaydenjm44' who spun the wheel more than 100 times.