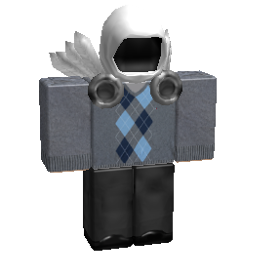 Harry
 is a craftable character in
Jury Rigging
.
Appearance
Harry wears a Dominus Empyreus on his head and is clad in a gray argyle sweater. The sleeves of his sweater cover his wrists to the point his skin is unable to be seen (unless his actual palms are viewed). He also wears black shoes and pants.
Description
"Harry has always had the issue of distinctively lacking a head, the fact he has cleverly hidden by wearing a dominus."
Voice
Harry was voice acted by Veni-Mortem.