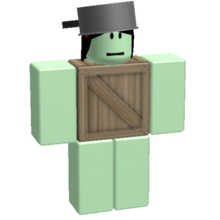 Emma is a secret character in Jury Rigging.
Appearance
Emma is a light green-skinned zombie female with a wooden crate as her torso, black hair, and a gray pan atop her head.
Description
"Emma is a taco-loving zombie who turns hyper in the presence of her friends. She finds it very upsetting that she'll need to eat brains to stop from turning into full zombie...."
Voice
TBA
Trivia
Emma's appearance is owned by and was based off of EmmaTacoKat.