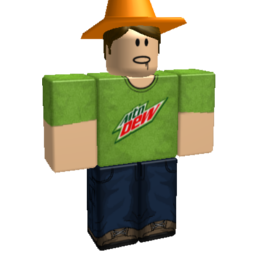 Drew
is a secret character in
Jury Rigging
.
Appearance
Drew is a white male with the Drool face and brown Politician hair. He wears a bright green Mountain Dew shirt, blue pants and brown shoes, and an orange traffic cone sits on top of his head.
Description
"Drew is an australian addicted to lemonade and participates in major league gaming, master of quickscoping!"
Voice
Drew was voice acted by emeruga.