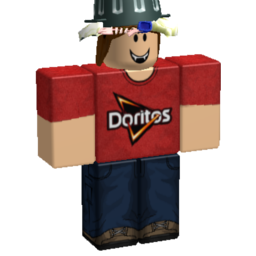 Dori
 is a secret character in
Jury Rigging
. She can be unlocked by acquiring "Siblinghood" badge.
Appearance
Dori is a brown-haired girl with vampiric fangs. She wears a red Doritos t-shirt, blue jeans and brown shoes. She also has an upside down garbage can as a hat.
Description
"When Drew took a plane out of Australia, he didn't come alone. He took his noscope-pro sister with him! Both of them love each others' company as well as competition, but Drew tends to underestimate her."
Voice
Dori was voice acted by DetonatedSilver .