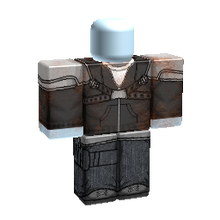 Coldblood
is a tier 0 outfit in 
Mad Paintball 2
. It is one of the four outfits that may be automatically equipped to players who are playing for their first time.
Appearance
The Coldblood is a dirty dark gray hoodie and a pair of jeans. It gives the player a light blue skin.
Trivia
This outfit is also used by Kyle.