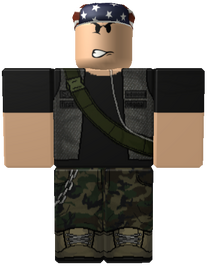 Clutch was a new male character added in the 1.0.0 Update in the Mad Murderer, and is a Tier 3 character in Mad Games.
Appearance
Clutch wears the USA Biker Headband as his bandana. He has the Raigface face, camouflage pants, and a black shirt and vest. He very much resembles a biker.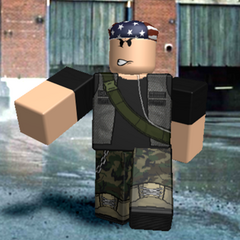 Trivia
He was one of the new characters added along with Jessi, Drew, Fabio, Signe, Angel, Red, Ross, Larry, Garry, Callie, and Nolan.
He is one of the two military-based characters from Mad Studios, the other being Spike.
He is the only biker character in any Mad Studios game.
Clutch was created by snwdrft.