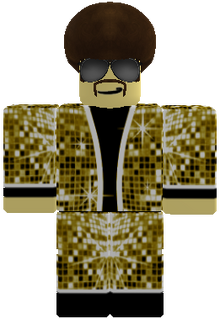 Basic Info
Christopher (known as Chris in game) was a new character added on the XMAS update. Not a lot is known about him, considering he is new.
He may be a person who dances to disco, due to the looks.
Appearance
Christopher wears a curly afro with a brown mustache, Midnight Shades, a sparkly golden disco suit with a black undershirt and shoes. Christopher also has the Wink face.
Trivia