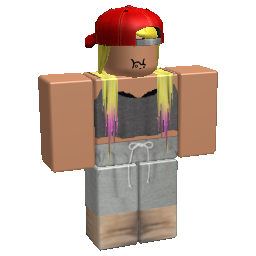 Chazz
is a craftable character in
Jury Rigging
.
Appearance
Chazz is a white female with blonde hair dyed pink at the ends. She wears a large red cap covering her eyes, a black bra, light gray sweatpants and brown UGGs.
Description
"Chazz has a serious problem with walking into things... She thinks she's blind but hasn't realized she is simply wearing a cap three sizes too large for her head!"
Voice
Chazz was voiced by WhatDoesItMatter12.