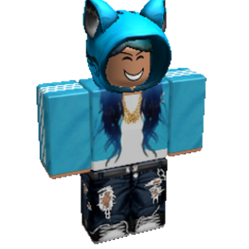 Callie is a female craftable character in Jury Rigging.
Appearance
Callie wears a blue animal hoodie, has blue shiny hair, has the Know-It-All Grin, wears a blue jacket, a gold necklace, a black belt, blue denim ripped jeans, and black and white sneakers.
Description
TBA
Voice
Callie was voice acted by DetonatedSilver.